Welcome to our newest tenant The Noble Root Salon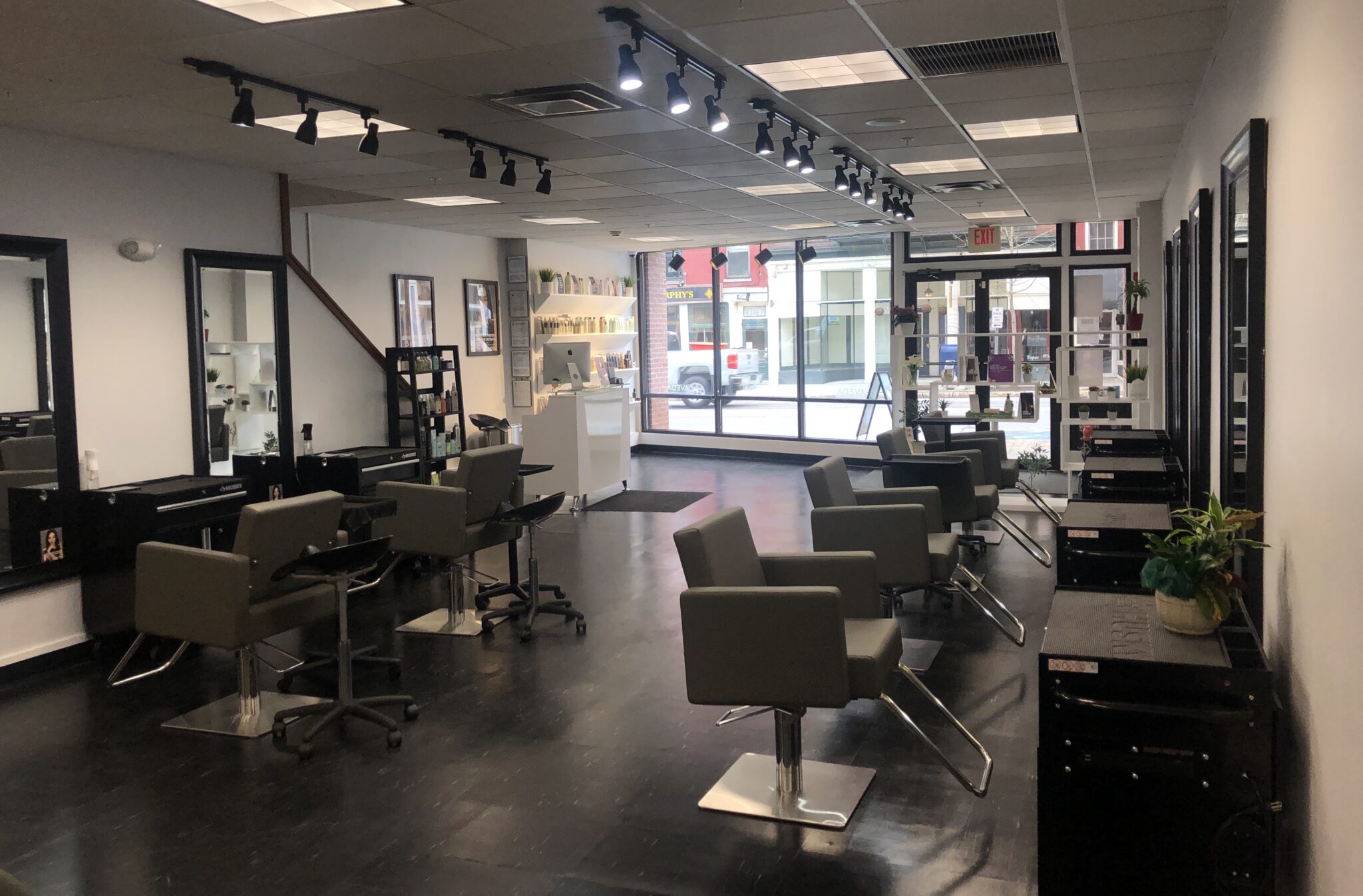 31 Main Street, a combination of residential living and commercial space,  is located in the heart of downtown Bangor facing West Market Square, the historic hub of downtown Bangor.
Newly renovated two bedroom apartments that occupy the top two floors of this historic building.
Private washer/dryer
Private Elevator
Granite counter tops
Tile shower
Air Conditioning
Stainless appliances
Hardwood floors
All utilities included including parking pass
Undercover parking in the rear with rear private entry
Contact us for more information!
Nick McCrea | BDN
The historic building at 31 Main St., which is getting an overhaul as a developer creates a pair of new luxury apartments and a storefront so Specialty Sweets can expand, can be seen Friday in downtown Bangor.
Posted
May 16, 2016,
at
6:23 a.m.
BANGOR, Maine — A popular Bangor candy shop is expanding to a historic downtown building, where a familiar developer is working to breathe new life into the 165-year-old structure.
Specialty Sweets makes and sells candy of all sorts at its Springer Drive location next to Christmas Tree Shops near the Bangor Mall. Its owners, Wade and Eliza Butler, plan to open a second location at 31 Main St. by late August or early September.
Eliza Butler said their busy season tends to be around holidays, but they see an opportunity to draw new customers from downtown events.
"There's the art walk, folk festival, parades, and there's just so much going on around here that we could be a part of," she said.
Production will continue to be based at the Springer Drive store, but with the new challenge of making enough product to supply two stores.
"This will be strictly retail sales of our products," Wade Butler said during an interview Friday inside 31 Main St. The second floor will be an events space, available for rent for parties, meetings and other occasions. The Butlers will have indoor seating and hope to have seats on the sidewalk in the summer so customers can eat gelato outside.
In March, Telford Holdings purchased the building from its previous owner, Paul Cook, for $300,000. Telford Holdings is owned by Telford Allen III, whose family launched Telford Aviation in 1982 before selling the company in 2009.
Allen and Telford Holdings manager Louie Morrison were behind the redevelopment of one of downtown Bangor's most iconic buildings, the long-vacant former Merchants Bank building on Broad Street. Today, the curved building houses five luxury apartments and Evenrood's restaurant.
Most recently, 31 Main St. was home to Maine Asset Management, which only used the first two floors. Before that, the building was home to Maine Times Magazine, a monthly publication that shut down in 2004.
The upper two floors have been vacant for more than a decade. Now they're being renovated into a pair of 1,400-square-foot, two-bedroom luxury apartment units.
"We've already got one rented," Morrison said, standing inside one of the units, which are still in the very early stages of construction.
The second apartment is expected to be available starting the second week of July. Rent is expected to run about $1,800 per month, Morrison said.
High-end apartment units have been popping up in renovation projects across the downtown in recent years, and developers say the demand is still high. Often, tenants are visiting-physicians or doctoral students seeking to live in a lively downtown area.
"We hear constantly that people want to return to urban living, and we have seen tenants from Maine and from away converge in downtown, filling up the new residential units almost as fast as they can be rehabbed," Tanya Emery, the city's economic development director, said.
The four-story building at 31 Main St. was completed in 1851, and it is among the Main Street structures that narrowly survived the 1911 fire that destroyed much of Bangor's downtown.
The building has housed many businesses over the years, including The Fashion, a department store that sold "everything a woman or child needs to wear," according to an advertisement from the time. Frank Wood and Frank Ewer founded the store in 1893, according to Melissa Gerety, director of the Bangor Historical Society. In 1927, Ewer's widow, Clara, took over.
In the 1970s, the building was home to Knapp's Book and Music Store, before Knapp's relocated to a larger Main Street space just up the hill.
Follow Nick McCrea on Twitter at @nmccrea213.